---
---
Join the Alliance
The Gatehouse of the Guardian Alliance
is now open: Get your FREE
Initiation Course Key!
Ring One Registration is Open
Get Access Keys
Will never share or sell
your personal information.
We offer free insights and events,
unsubscribe at any time.
LIVE Events
For access to our public trainings
and LIVE Events, sign up for Updates.
You can also get on-board by joining
the FREE Initiation Course.
LIVE Events occur at 2:00pm PDT
International LIVE Session Times:
11:00am HST, 5:00pm EDT, 9:00pm GMT
on the following date at 2:30am IST, 6:00am JST
Join FREE Course
Developing Mastery
Mastery is the ever elusive pot-o'-gold at the end of the rainbow of life's challenges. Most people believe it takes a lifetime to develop Mastery, or that you must narrow your focus to a single task and repeat the practice over and over again.
Mastery is not based on time or repetition.
While all skill development takes time, it is not time alone that develops Mastery. While it may be good to focus on specific skills, you can never truly master that skill by repeating it. Real Mastery comes when you have learned how a single skill or area of skills connects to every task in Life. A Master Fisherman learns to apply the wisdom of storms and seas to every situation, from bellowing a sale price of fish at the markets to navigating the rocky shoals of an emotional child. A Master Swordsman learns that life is about forging one's Self, learning to extend one's energy into things, and developing fluidity of communication with every incoming challenge or outgoing thrust.
Inquire Within:
Are you often overwhelmed with all the things there are to do?
Is your attention constantly divided between things?
How does your body handle the stresses of life?
What is your general emotional state?
How clear is your vision of what you want to create?
Are you healthy and strong?
Is your message getting expressed to the world?
Are you awakening new levels of awareness within?
The Guardian Alliance is a Mastery Engine for accelerated self-development.
You have strengths and weaknesses. The first step towards Mastery involves accessing your Core Archetype, and leveraging your innate gifts to help awaken all aspects of your Self. Mastery is developed as you walk the circle of the Rings in the Guardian Alliance, and integrate your skills and awareness with each of the Archetypes in turn.
It's not about what you already know, but how you apply what you know to what you do not know, that counts.
Are you ready to embark upon the journey of a Lifetime?
The Mastery Ring One series is the first circle of courses in an ongoing adventure through the Guardian Alliance. Each of the courses in the series is full of insights, skills, practices, and applications for your daily life. Are you ready?
Get Vault Access:
Exclusive Minicourses
Video Libraries and More
Throughout the Mastery Ring One series, you will learn a series of principles, techniques, and practices to activate every aspect of your being, and launch you into a deeper awareness of yourself and your potential in life.
Synchronized Action Events & LIVE Sessions
Each month, we focus on a different Archetype to help refine your abilities, and apply them at synchronized global Action Events around the world. This adventure is not about spending more time in front of the computer soaking up information, it's about bringing new wisdom into action through practical applications.
Guardian Members
We also offer a monthly Membership program which gives you complete access to The Vault, a growing collection of mini-courses, media, articles, and resources to support you on the path of Mastery.
Opening in October: only $1.11 for the first month.
Through the Guardian Alliance courses:
Enhance your vitality, strength, and dexterity.
Get comfortable with your feelings, and accept who you are.
Sharpen your mind, your clarity, and your focus.
Awaken your heart, develop compassion, and inner peace.
Discover your message, and share it with the world.
Open your eyes to new worlds, realms, and potential.
Find a community of people dedicated to transforming the world… With your help.
Explore Six Epic Courses
Get all six courses
in Mastery Ring One
For over 50% off
for a Limited Time

I'm Ready!
Learn More
Sign up to receive a
personal introduction,
free course materials
and exclusive discounts:
"Whoooooosh~It's amazing how in 3 days of Warrior training my perceptions have shifted. The quality of commitment to this practice is grounding in many areas of my day to day life and is awakening an awareness of my body that feels so simple and yet profound!"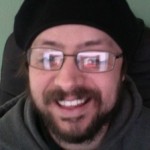 "It normally takes me about an hour, and several cups of coffee in the morning to wake up. This morning, instead of going straight for the coffee pot, I just did 10 warrior breaths. By the time I was done, I was fully awake and alert as if it were the middle of the day when my energy peaks. I'm very excited. If I can start every day like this, I think I'll be more effective in all my daily activities."
"…I am not even halfway through the R1 Weaver material yet, and already it has proven to be mind-blowing. The content that you've put together and the results/download over here on my end is BEYOND FANTASTIC. Thank you!! You are rocking it, and I appreciate your willingness to share of what you've learned with others, to help build them up. What you convey in speaking is immediately palpable, even kind of uncanny — I want to DO that!! — and I can't wait to learn how to, to do that, and to build on it further as my own."
"Loved the Wizard course materials, practices and meditations-they are so totally consistent with much of what I know and convey my awareness into the areas I didn't know that I didn't know! Thank you for leading Consciousness forward on this Planet."
"WOW, I absolutely loved the Dao Yin Stretches and breath exercises. I've been M.I.A for two weeks from Guardian Alliance and the last 3 days have been hectic. My body was hurting, my brain was feeling mushy, my energy levels were down…and then I did the exercises. I feel like a just drank a Red Bull. I heard my body crack as I was stretching…I SO needed this!! THANK YOU! Also, awesome ending to the Healer Module with the suggested routine and videos! GRATITUDE and LIGHT!"
"I was listening to the guided meditation at the end of the Wizard course, and as I was pulling in and creating what I wanted in that space, I saw a book manifest itself into my hands. I looked at the beautiful cover, and realized it was my book. A book I had/will write about my personal journey from paranormal, abusive, suppressed childhood, to a self loving, healing, intuitive, star connected being. I could feel the weight of the book, the thin cover, the smell of the pages, and I felt peace, contentment and Joy.
"Later I decided to watch the Ambassador Opening Session (what can I say I was feeling it!) where Simon spoke about sharing and stories. And I saw the book again, could feel it in my hands and I felt so connected to the words, the journey and the process. I feel this course will be the one to really break open some of my fears of sharing, and communicating my truth. Up until now I have been one to keep my truth and my story hidden away. Even writing this I am plauged with small fears, spiking their way through my mind, but I am trusting myself and this space
"This is my first step in learning to share, thank you all for being part of it <3"
"Every paragraph is immense in quality of content, thank you. I'm working hard on my-self, And I feel lucky for that. I do have to do a lot healing first. I also sense that kind of karma, and I also know that it can be unwound. I'll do this. I'm reading this out loud, like feeling you through your words addressing me with so good aim, feeling your senses through mine and feeling my truth, my-self and feeling you feeling me… this is love coming from the Source of All Love, from here I may continue.. I have to admit, I feel like a Djedi right now."
Welcome to the Guardian Alliance