Take Courses.
Earn Badges.
Find Community.
Changing the World
Through Transforming Ourselves.
Guardian Alliance.
A Global Community
of Real Life Djedi.
Explore Your Destiny
Take the path of the Warrior:
Train your body, reflexes, and sensory awareness.
Leap beyond your limitations as a Weaver:
Develop social, sexual and emotional mastery.
Train your mind as a Wizard:
Learn the keys to manifestation, magic, and strategy.
Open your heart as a Healer:
Gain the tools to heal yourself, relationships, and others.
Express yourself in the path of the Ambassador:
Connect with your core message and share it with the world.
Awaken your inner Starwalker:
Develop higher sensory abilities and more…
A New Kind of Online Academy
The Guardian Alliance Academy is an online school for self-mastery. Our students call it "real-life Jedi Training." Explore ancient wisdom teachings and leading-edge sciences to develop physical, emotional, and mental mastery. Discover keys to working with your human energy field, finding your flow state, increasing your dexterity, and healing. Learn astral travel, leadership, remote viewing, mediumship, martial arts techniques, public speaking, psychic development, manifestation, magic, and more.
"The Force is what gives a Jedi his power. It's an energy field created by all living things. It surrounds us and penetrates us. It binds the galaxy together." – Obi-Wan Kenobi (Star Wars)
Guardian Member
Choose Your Price Starting at:
Total Access to all six Mastery Ring One Courses! 

Monthly Guardian Member Round Tables

Access to The Vault: Videos, Audio Recordings, & More

Free Exclusive Courses & Quests (not available anywhere else)

Exclusive Media, Archives, and Podcasts

 

Special LIVE Sessions with Faculty

Discounts on Courses in Mastery Ring Two and beyond…

Access to Guardian Alliance Games (Coming Soon!)
Lifetime Membership
to Mastery Ring One Courses
Lifetime Access to all six Mastery Ring One courses and community Arenas including:

Warrior Activating – the secrets of Martial Arts & Physical Mastery

Weaver Unfolding – the keys to social, sexual, and Emotional Mastery

Wizard Awakening – unlocking the mind, magic, and Mental Mastery

Healer Opening – healing practices, relationships, and Interpersonal Mastery

Ambassador Connecting – public speaking, messaging, and Communicable Mastery

Starwalker Ascending – consciousness, dimensionality, and Spiritual Mastery
Take the Initiation
Find Your Path: Free Course
Get started with our FREE Initiation Course

Learn more about Guardianship

Discover the Guardian Archetypes

Find your strengths and weaknesses

Explore your path of Destiny on Earth

Get a Profile on the site and Chat!

Explore our Principles and the Trailmap

Meet other Guardians around the World…
Not sure, or want to learn more? Keep reading or
click here
to sign up for free and get more information…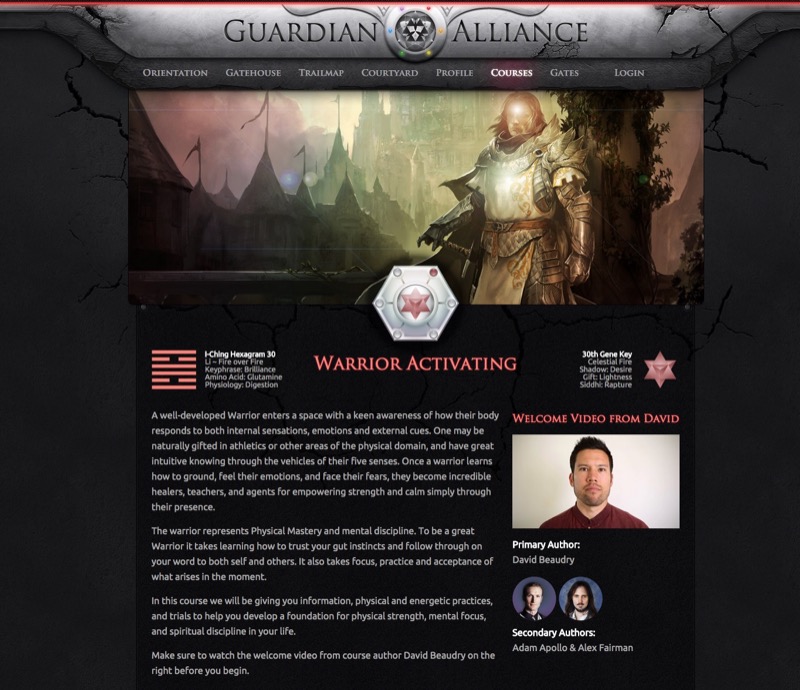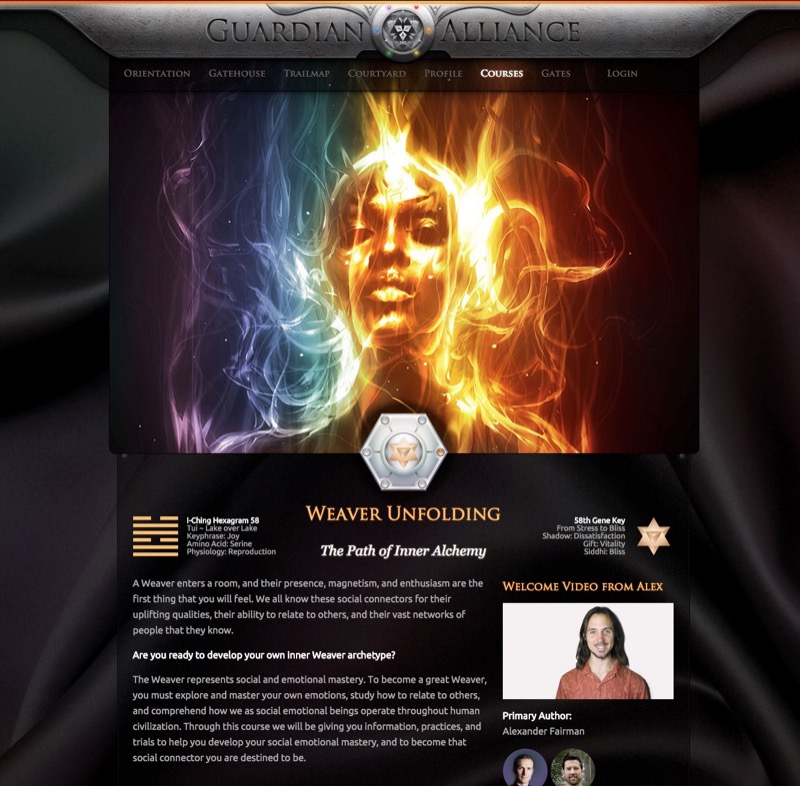 "Whoooooosh~It's amazing how in 3 days of Warrior training my perceptions have shifted. The quality of commitment to this practice is grounding in many areas of my day to day life and is awakening an awareness of my body that feels so simple and yet profound!"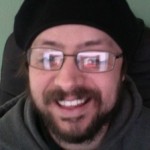 "It normally takes me about an hour, and several cups of coffee in the morning to wake up. This morning, instead of going straight for the coffee pot, I just did 10 warrior breaths. By the time I was done, I was fully awake and alert as if it were the middle of the day when my energy peaks. I'm very excited. If I can start every day like this, I think I'll be more effective in all my daily activities."
"…I am not even halfway through the R1 Weaver material yet, and already it has proven to be mind-blowing. The content that you've put together and the results/download over here on my end is BEYOND FANTASTIC. Thank you!! You are rocking it, and I appreciate your willingness to share of what you've learned with others, to help build them up. What you convey in speaking is immediately palpable, even kind of uncanny — I want to DO that!! — and I can't wait to learn how to, to do that, and to build on it further as my own."
"Loved the Wizard course materials, practices and meditations-they are so totally consistent with much of what I know and convey my awareness into the areas I didn't know that I didn't know! Thank you for leading Consciousness forward on this Planet."
"WOW, I absolutely loved the Dao Yin Stretches and breath exercises. I've been M.I.A for two weeks from Guardian Alliance and the last 3 days have been hectic. My body was hurting, my brain was feeling mushy, my energy levels were down…and then I did the exercises. I feel like a just drank a Red Bull. I heard my body crack as I was stretching…I SO needed this!! THANK YOU! Also, awesome ending to the Healer Module with the suggested routine and videos! GRATITUDE and LIGHT!"
"I was listening to the guided meditation at the end of the Wizard course, and as I was pulling in and creating what I wanted in that space, I saw a book manifest itself into my hands. I looked at the beautiful cover, and realized it was my book. A book I had/will write about my personal journey from paranormal, abusive, suppressed childhood, to a self loving, healing, intuitive, star connected being. I could feel the weight of the book, the thin cover, the smell of the pages, and I felt peace, contentment and Joy. "Later I decided to watch the Ambassador Opening Session (what can I say I was feeling it!) where Simon spoke about sharing and stories. And I saw the book again, could feel it in my hands and I felt so connected to the words, the journey and the process. I feel this course will be the one to really break open some of my fears of sharing, and communicating my truth. Up until now I have been one to keep my truth and my story hidden away. Even writing this I am plauged with small fears, spiking their way through my mind, but I am trusting myself and this space 🙂 "This is my first step in learning to share, thank you all for being part of it <3"
"Every paragraph is immense in quality of content, thank you. I'm working hard on my-self, And I feel lucky for that. I do have to do a lot healing first. I also sense that kind of karma, and I also know that it can be unwound. I'll do this. I'm reading this out loud, like feeling you through your words addressing me with so good aim, feeling your senses through mine and feeling my truth, my-self and feeling you feeling me… this is love coming from the Source of All Love, from here I may continue.. I have to admit, I feel like a Djedi right now."
Explore the Mastery Rings
Welcome to the Guardian Alliance